Trivia Night
Thursday, September 29th 6pm
---
Keeping your Brain Healthy & Wise
Thursday, October 6th 5:30pm
Tish Webber of Healing Birch Studio is here again to discuss herbs for brain health.
She will discuss the underlying causes and factors to maintain a healthy brain. There are many practices, foods, and herbs that can support brain health, as well as lifestyle factors to consider.
Tish brings her experience in Nutrition, Medical Herbalism and Drug Research. She holds a B.S. in Nutrition and Medical Herbalist Certifications.
---
Readers Cafe
Thursday, October 13th Noon AND Saturday, October 15th 9am
October's book is The Storied Life of AJ Fikry by Gabrielle Zevin. Copies are available at the Circulation Desk.
A. J. Fikry, the irascible owner of Island Books, has recently endured some tough years: his wife has died, his bookstore is experiencing the worst sales in its history, and his prized possession--a rare edition of Poe poems--has been stolen. Over time, he has given up on people, and even the books in his store, instead of offering solace, are yet another reminder of a world that is changing too rapidly. Until a most unexpected occurrence gives him the chance to make his life over and see things anew.

Gabrielle Zevin's enchanting novel is a love letter to the world of books--an irresistible affirmation of why we read, and why we love.

---
Greet Halloween with Edgar Allan Poe
Thursday, October 20th 6pm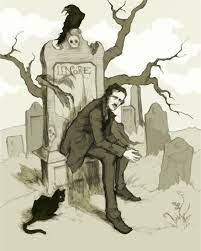 Hear a dramatic recital of Edgar Allan Poe's most famous poem, "The Raven" – the perfect work of American art to put you in a spooky mood. With props to enhance the suspenseful, supernatural tone of the poem, Jeffrey Zygmont (a NH author and poet) delivers the 20-minute recital with commentary to help you understand and enjoy "The Raven's" haunting aspects. He also gives a brief summary of Poe's life and significance.
Jeff was here in April for our Robert Frost program. He's back with Poe!
---
Trivia Night
Thursday, October 27th 6pm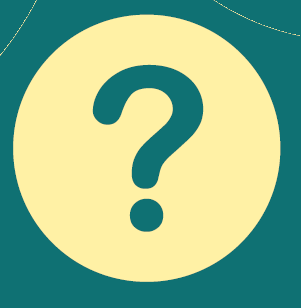 ---
Unwind: Fiber Arts Club
Wednesdays 4:30-6:30pm
---
Let's Talk
Fridays 10:15-11:15am
An informal conversation with a different topic/theme each week. A thoughtful, safe, and open discussion. Coffee included!
September's topics include: Memories, Childhood Games, Celebrities, Clothes & Fads, Faith
---
Tech Time
Call for an appointment
Make an appointment for one-on-one help with your device, learning to use the card catalog, how to research using our geneaology databases. Ask us anything!
Call the library 603-869-2409 to reserve a time.
---