The Library of Things
We're much more than books!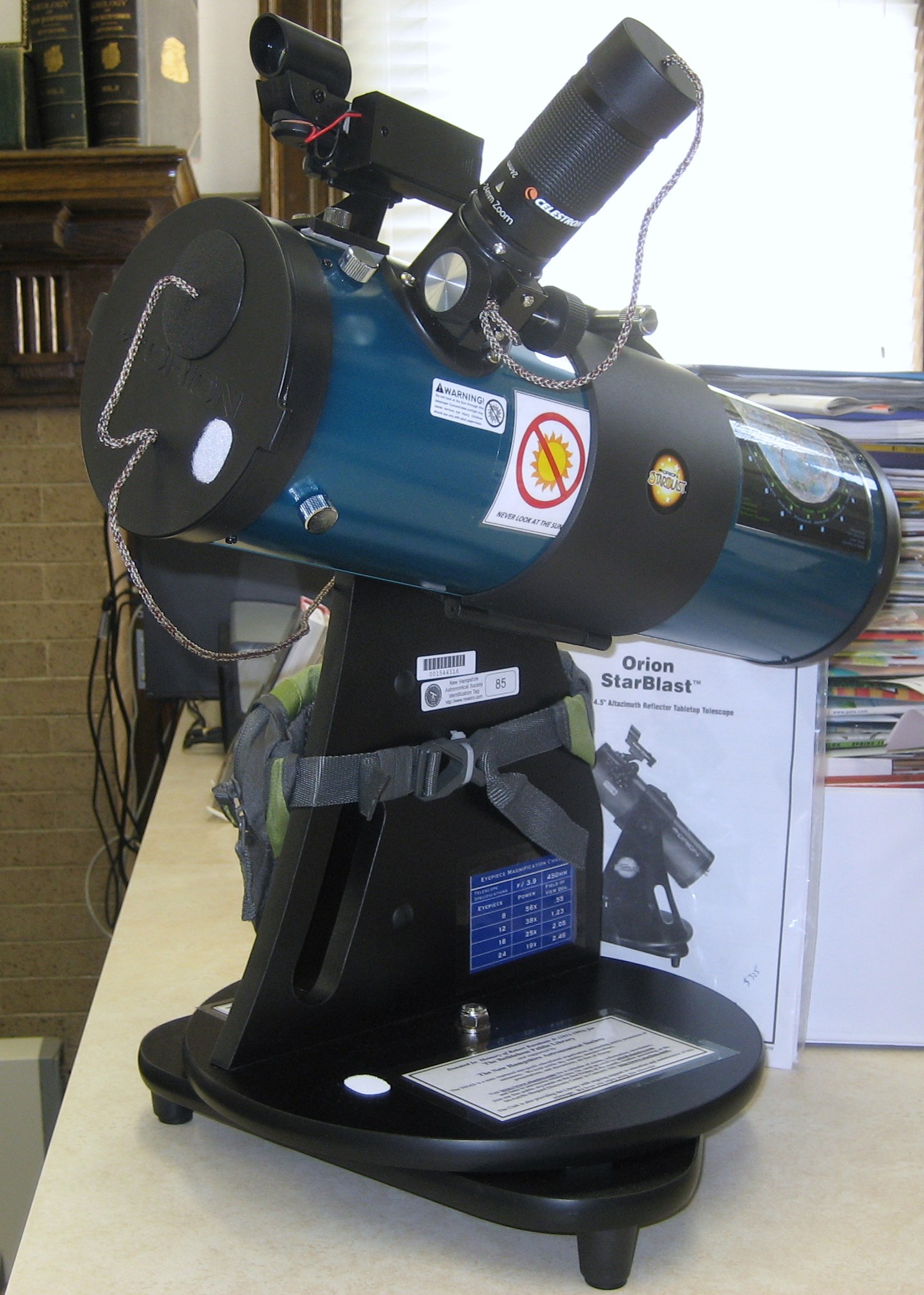 The Library offers many items for loan.
1. Snowshoes: kit includes Two (2) adult-sized Tubbs Snowshoes, with poles and carrying bags; in red duffle bag: Two (2) child-sized Tubbs Snowshoes; Two (2) adult-sized headlamps; Two (2) child-sized headlamps; Seven (7) laminated pages of trails and information; Basic Illustrated Snowshoeing book
2. Hiking Kit includes: a Hike Safe application; a Compass; a Bug magnification box; Two (2) insect catcher nets; a Whistle; Two (2) adult-size and Two (2) child-size rain ponchos; a first aid kit with tweezers; Trail maps for the White Mountains, Pondicherry, Franconia Area, and Bretzfelder Park; laminated pamphlets on wildlife, birds, and trees and wildflowers; a Nature Scavenger Hunt handout; and books: The 2 oz. Backpacker, Leave No Trace, and Outdoors with Kids.
3. Telescope: kit includes 1 Orion StarBlaster Telescope with laminated manual; 1 LensPen cleaning brush; 1 headlamp (for night vision); 2 Starry Night discs; 1 National Audubon Society pocket guide; 3 cords attached to dust caps and related items, 3 books: Constellations, 11 Planets, 365 Starry Nights; Night Sky map; LED red-filtered flashlight; 7 pages of Space Craft instructions.
4. Cut the carbon! a Kill A Watt energy detector: Plug in the Kill A Watt energy detector at your home or office, and find out exactly how much electricity each device is using.
5. Kindermusik Kits (2): includes Ready, Set, Play: a 100+ page activity book, Kindermusik audio CD to pair with activities, a pair of egg shakers to promote steady beat and rhythm, a pair of zig zag blocks to create new, exciting sounds, a Kindermusik scarf to enhance imaginary play, This Little Train board book.
6. Five early learning backpacks, filled with books, toys, activities for parents to do with their children. These kits help children learn skills to ready them for school.
---